Welcome to the Primary Sclerosing Cholangitis Trust

The PSC Trust is a medical research trust established to support research into finding the cause and cure for and treatment of PSC.
News

Partcipate in the PSC UK-wide research study click here for details

Check out the Online LIVEr Appeal on You Tube here

See our video about PSC on You Tube here

The PSC Trust is now offering a recycling facility to raise funds into more research for PSC…. click the Recycle 4 Charity image below to find out how you can help



Join in the Online LIVEr Appeal click here

Exciting fundraising events click here

International Liver Conference 2006 Papers click here

In the press
400 Britons wait for an NHS liver - read more here
Appeal from the British Liver Trust - Have your say on future for liver services read more here
Government shamed over liver services neglect read more here
New stem cell liver breakthrough 6th May 2008 read more here


We need your help
Fund raisers and volunteers needed to help support the fundraising activities of the PSC Trust. If you can contribute in any way please contact us.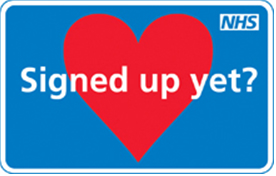 Give the gift of life.
Join the NHS Organ Donor Register
Organ Donor Line 0845 60 60 400
http://www.uktransplant.org.uk/register

Right now more than 8,000 people in the UK need an organ transplant that could save or improve their life. But each year around 400 people die while waiting for a transplant.
If you want to help someone live after your death, sign up to the register now. Click to find out more.